The Being Young Staying Young Award…
Former Winners
2022 BYSY Award Raquel Gomez Bravo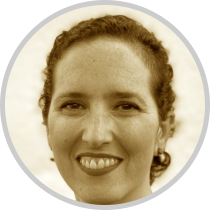 "Raquel is an incredible example of creativity, leadership and humility, she is a true young spirit
who has decided to be vascodagamian forever regardless of position, country of residence, family
situation or age. The teaching of true democracy, transparency, and pristine honesty is the moral
inheritance that Raquel has left me and all my colleagues and fellow vascodagamians who have
had the privilege and pleasure of working with her, where today she continues joining force and
the wisdom of the senior doctors with the talent, freshness and fire of the young family doctors.
As a "VascodaGamian", Raquel has always taken an active role: she represented Spain and SemFYC, she was a member of the VdGM Executive, she also coordinated the VdGM Group BEYOND EUROPE and was the VdGM Liaison for the WONCA Working Party on Women and Family Medicine (WWPWFM), just to name a few.
Raquel was the Chair of the Host Organising Committee of the 1st VdGM Forum in Barcelona 2014, starting a new model of event that is very dear to all VdGM family. Her dedication to the Vasco da Gama Movement has remained unbreakable beyond the time defined as "young doctor". She stays young and more remarkable, she staysalongside with the younger doctors. She keeps a close collaboration and strong support to VdGM Family Violence SIG, utilising past experience and current work with WONCA FV SIG. She always accepts all challenges we suggest to her, being an active member in current VdGM projects (like VdGM Bridge Project), and mentoring and supporting various VdGM members, with active and positive encouragement. She has been a speaker in VdGM events, like the 6th VdGM Forum in Torino."
Marta Kurdzielewicz | Awards&Fundraising Officer
2017 Laureate of the BYSY Award: Luisa Pettigrew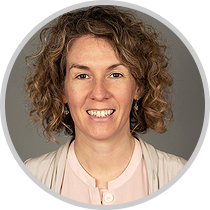 Luisa has been a passionate contributor to global health and international collaboration in healthcare since her medical school days at Edinburgh University, organising Erasmus exchanges and becoming involved with the International Federation of Medical Students. As a junior doctor this passion has flourished, as Luisa helped to establish the Junior International Committee of the Royal College of General Practitioners in the UK and the hugely successful Hippokrates Exchanges program, that underpins a huge part of VdGM's activity to this day. She has gone on to travel the world, undertaking an international health diploma in Spain, a masters dissertation in Health Policy and Planning in Sri Lanka and most recently in her role as WONCA Member at Large WHO Liaison. She has also written chapters in a number of books for family medicine trainees, as well as contributed the 2013 revision of WONCA's Guidebook on the Contribution of Family Medicine to Improving Health Systems. Although she is now no longer a "young doctor" by techinical definition, we feel that Luisa will always be "young"; representing the spirit of the Vasco da Gama Movement and continuing to support and motivate colleagues across Europe and beyond. Thank you Luisa, for being a inspirational tour de force and a role model to young GPs everywhere. Read more about Luisa on the WONCA website.
2015 Laureate of the BYSY Award: Per Kallestrup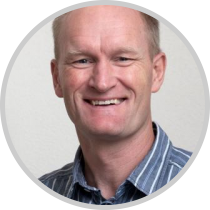 Per Kallestrup has been an inspirational figure to many within VdGM. Being responsible for the establishment of the VdGM Hippokrates Exchange Programme he has remained in close contact with its development and continues to act in a senior supervisory capacity. He plays an active role within the VdGM community and frequently attends meetings at which he motivates, enthuses and galvanizes young GPs and Family Doctors – as he describes, the "Troubadours of general practice". Per is not only a father figure but also lives through the values which are important to VdGM; collaboration, empowerment, valuing each individual, striving to be the best we can and as the award title expresses so simply yet powerfully, at all times having an attitude which is "Being Young" and "Staying Young". For the members of VdGM it was therefore a great honour that Per Kallestrup so graciously agreed to be the inaugural recipient of the VdGM "Being Young Staying Young" award. Per Kallestrup was WONCA News' featured doctor for April 2015.