Our Special Interest Groups provide support to our members as they participate in activities that interest them as well as allowing them to take advantage of international opportunities that arise.
Currently active groups
Women's Health
Planetary Health
Research
Wellbeing
Medical Education
Emergency Medicine
Family Violence
Health Inequities: Equally Different
Mental Health
Migrant Care, International Health and Travel Medicine
Workforce Migration: Family doctors on the move
Lifestyle Medicine

Past groups – no longer active (feel free to reactivate):
FM Changemakers
SoMe Ambassadors
Want to create a new SIG?
The newly forming SIG should submit to the secretary a document with:
1. SIG Name
2. SIG Aims and Objectives, and some idea of what plans the SIG has for the upcoming year (the plans do not need to be detailed, just a general idea, but clear aims would be very much appreciated).
3. Name of lead/s
4. List of founding members. (Here we are looking for a sign that there is a broad desire for this SIG, so a good number of people, preferably from a mix of countries).
The executive would then review and come back with a response. If there is time between getting the document and the following executive meeting, and there are questions or suggested amendments we may write back before to seek clarification/improvement.
Expectations from the SIG:
Responding to annual report to show they are active and that they have a lead who is contactable.
Women's Health
The group was an idea that came up near the stand of EYFDM in London this past conference 2022, after attending a SIG Family Violence workshop. We cannot ignore the fact that there are changes for gender equality throughout the globe, and Family Medicine cannot be aside from them. We are in a privileged position to do more and better for our community and especially for women.
Lead: Helena Alonso Valencia
Introduction Letter
Planetary Health
The aims of the group are to advocate for and develop strategies to promote awareness and positive practice strategies amongst family medicine practitioners in relation to planetary health issues.
Check out the groups' growing Planetary Health Repository for heaps of relevant Documents and Files

Lead: Oisín Brady Bates
Research
Activities (examples): The SIG has successfully concluded a collaborative research group on barriers to reasearch in early career GPs and the development of a white paper on collaboration with EGPRN.
Plans: work on early career GP researcher enablers; tangible outcomes of doing research; creating research ecosystems; creating mentorship opportunities and research training; using new technology to approach and network with early career GP researchers.
Lead : Vanja Lazić (Croatia)
Whatsapp group SIG Research
Wellbeing
Lead: Siamak Zahmat (The Netherlands)
Medical Education
Aims:
To create and develop a network of early career GP/FM doctors with an interest in medical education
To further knowledge in medical education, particularly (but not exclusively) in relation to training in general practice
To build knowledge and develop skills in medical education of members of EYFDM
Objectives
To have an active community forum
To discuss, develop, and implement projects and/or research relating to medical education through online and face to face meetings in and around WONCA and EYFDM events
To submit research and/or teaching related abstracts to WONCA/EYFDM events for delivery as oral and workshop presentations
Emergency Medicine
Welcome to the meeting point of enthusiastic Young and Future European Family Doctors passionate about Emergency Medicine and Science. Dear adrenaline addicts, in love with the rapid decision making based on the deep understanding of the mysteries of the human body, this SIG is for you. Here you can satiate your search for knowledge, propose and develop your most daring research projects and find support for your brilliant ideas among colleagues. Here you can share the medical, ethical and biosocioeconomic challenges you face day by day and the solutions you found learning and working in this exciting world of intelligent action. Be part of this exciting newborn project, created by and for us.
Lead :Miriam Rey Seone (Spain)
Facebook Group
Family Violence
Family Violence is a major public health issue globally, having a serious impact on victims health. Despite this, education on this pervasive subject is lacking in GP training across Europe.
In 2013, the VdGM SIG on Family Violence Group was born, aspiring to empower GPs and GP trainees with skills and knowledge to identify and deal with Family Violence and its consequences.The SIG aims to provide information on how to act on cases of family violence within Primary Care. To achieve this goal the group has been providing training on family violence for GP trainees and young GPs. The group also intends to have a close collaboration with the WONCA Special Interest Group on Family Violence.

Lead : Nina Monteiro (Portugal)
Facebook group
Twitter account
How do inequality and health relate? Increasing evidence indicates that many health outcomes can be linked to different levels and patterns of inequality within a given population. Despite remarkable progress in health status and life expectancy in OECD countries over the past decades, inequalities persist not only between countries, but also among specific groups population within each country. Such health inequalities are linked to many factors, including differences in exposure to risk factors and access to health care.
The "Equally Different" SIG aims to research and discuss health inequalities and their impacts on patients as well as the role of health professionals on changing such disparities. At the moment the SIG is studying and analyzing structural violence in Primary Care, in particular refugees' health and the impact of gender on everyday practice.

Facebook group
Twitter account
Leads: Özden Gökdemir and Marta Ruivo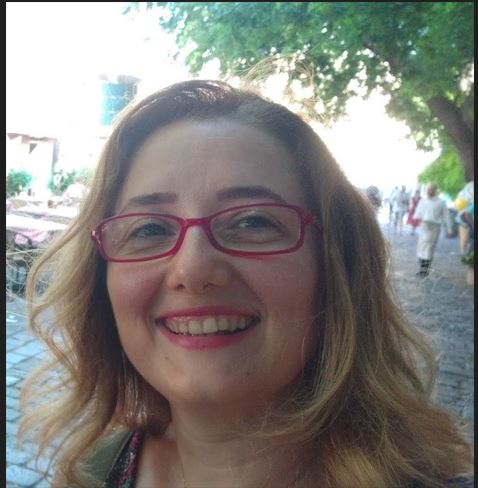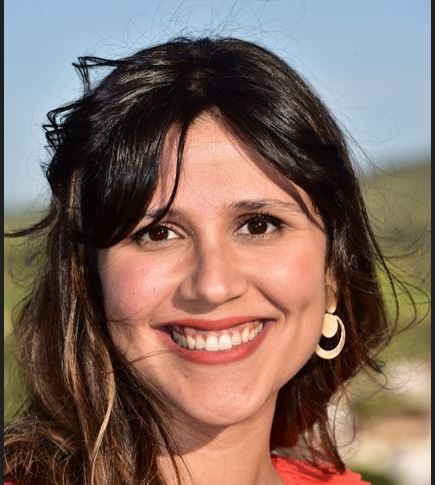 Mental health is crucial not only for our patients and community but also for our colleagues and our self care. The SIG is planning to do research to define the condition and to structure sustainable solutions.
Leads: Özden Gökdemir (Turkey) & Genco Görgü (Turkey)
Facebook group
Welcome to the meeting point of enthusiastic Young and Future Family Doctors who share a special interest on Migrant Care, International Health and Travel Medicine. This is the right SIG to share the challenges you face and the solutions you found when working in an increasingly multicultural and interconnected world. Be part of the positive change.
The SIG hold its debut workshop "Improving Migrant Care in Europe – learning from each other now and in the future" at Wonca Europe Preconference 2018.
Do you have any idea on the theme of migrant care, international health and travel medicine? Contact the SIG and the group will try to guide you and support you in organizing the activity (workshop, oral presentation, poster, research, etc). The SIG can always help you to find work partners among its members.
Lead: Cristiano Figueiredo (Portugal)
Facebook group
Did you migrate to work in a country different to where you originally trained? Maybe, you didn't but you are interested in the topic. This SIG is for you all!
This SIG's mission is to analyze and define the needs of migrant family doctors in Europe/World, and share these with colleagues from national and international organizations to develop successful strategies for universal solutions.
This SIG's vision is to bring migrant family doctors in Europe/World together, reflect on barriers, stressors and their root causes. The group wants to create resources that characterise these issues and offer solutions. The group wants to defend migrant family doctors nationally and internationally, and train all family doctors to support and advocate for them.
This SIG was created for family doctors by family doctors who have experienced emigrating from one country and immigrated to another.
It was created in January 2019 and in six months the group had grown to 120 members suggesting that there is a need for support amongst this demographic. The group hopes to do this through research (publications and conference workshops), through providing informative materials and through creating a community to share challenges and joys.
The SIG believes that those who will migrate will migrate anyway. The SIG is not promoting active recruitment from overseas but, for those who have made the decision already, the group is there to understand the motivations of migration and support each other to make this transition smooth.
Leads: Alessio Platania (Italy) & Sonia Tsukagoshi (United Kingdom)
Facebook group
Lifestyle Medicine
Lead: Marina Jotic Ivanovic
Why Lifestyle medicine (LM)?
We live in a world were non communicable chronic diseases (NCDs) are the major cause of morbidity and mortality. According to the World Health Organization, NCDs kill 41 million people each year, equivalent to 74% of all deaths globally. The main types are cardiovascular diseases (such as heart attacks and stroke), cancers, chronic respiratory diseases (such as chronic obstructive pulmonary disease and asthma) and diabetes. All of them have strong connection with modifiable risk factors such as tobacco use, physical inactivity, unhealthy diet and the harmful use of alcohol.
So this is the turning point for us as doctors but also for our patients. Since Lifestyle medicine can address up to 80% of chronic diseases. This is an old cure in a new dress.
What is Lifestyle medicine?
Lifestyle medicine is a branch of medicine which has as goal to maintain optimal health and to prevent, treat and reverse chronic illness across all life stages. The health interventions used in lifestyle medicine include evidence based behavioural strategies, while considering equity and sustainability, to enhance self-management skills for optimizing nutrition, sleep hygiene, stress management, social connection, sexual health and fertility, physical activity and minimizing substance use and environmental exposures. (Definition adopted by the European Lifestyle Medicine Scientific Council https://www.eulm.org/what-is-lifestyle-medicine)
LM has six pillars nutrition, physical activity, sleep hygiene, stress management, substance use, social connections.
The goal of LM is to apply evidence-based, person-centered care and lifestyle changes to prevent, treat and often reverse chronic diseases.
Why EYFDM and LM?
It is time that this effective tool becomes a strong weapon in hands of GP/FM doctors. LM intervention in our practices can be used in health promotion, disease prevention and treatment. And anyone who wishes to gain more knowledge we invite and welcome to join in.