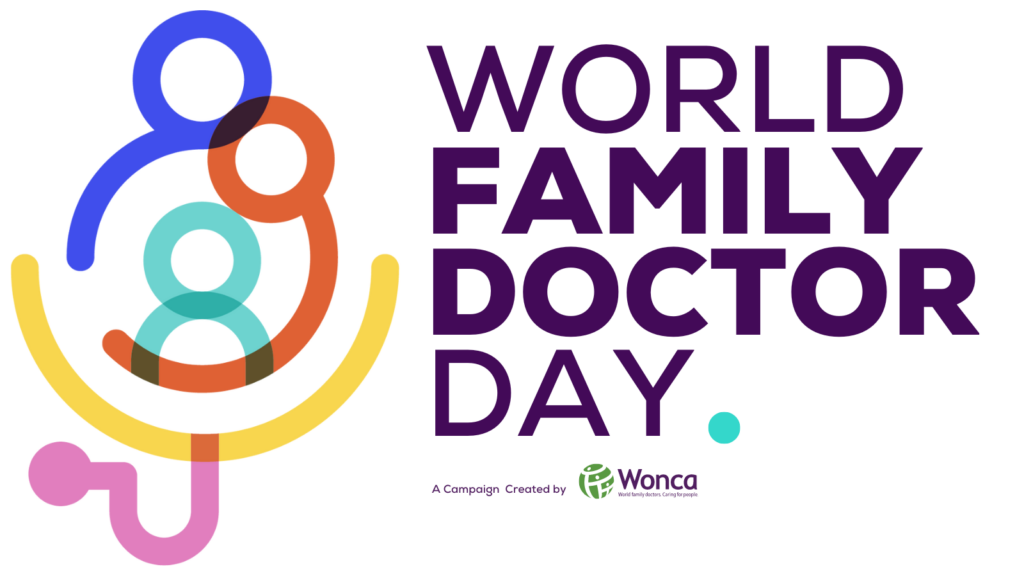 A Position Statement on Family Medicine
Ana Cristina Franco Spinola
Family Medicine is at its core a continuum of care – provided to individuals and their families throughout their life cycles, right in their communities. This wide scope of action, and closeness, is what makes Family Medicine unique compared with other medical specialties. 
Family medicine is at the heart of healthcare, integrating knowledge from different levels of expertise and advocating for patients' best interests, whilst communicating with them in a close and ongoing conversation.
The celebration of World Family Doctor's Day is an opportunity for reflection. We strive daily for high quality Family Medicine which is both equitable and sustainable. Family Doctors endure demanding working conditions, and their work-life balance is often negatively affected. The wellbeing of those providing care needs to be advocated for, and given the same priority as technical expertise and up-to-date scientific knowledge. 
As the European Young Family Doctors' Movement, we believe that balanced individuals are an essential component of sustainable health systems.
A Return to Family Medicine for a day
Nick Mamo
For the last year and a half (or so) I've been focused on research full-time. Which has meant that, for the most part, I've been away from family medicine work.
Back in April, as part of the pre-conference exchange organised by LOVAH (De Landelijke Organisatie van Aspirant Huisartsen – the Dutch Family Medicine Residents' Association) I spent a day in a Dutch GP practice, to get a sense of what the work is like in the Netherlands. I was sitting in with Erik, a great Family Doctor – I could see throughout the whole day how much he was appreciated, and the effort he put into his work.
This day reminded me what I love about being a family doctor. From the first person to walk through the door, right until the end, complete with a lunchtime walk in the sun enjoying the green grounds around the practice, it was pure, unadulterated Family Medicine.
The first person we see, although coming in to discuss his neck pain, soon burst into tears – he is finding caring for his ill wife very challenging. So, we listen and offer support. And finally, almost comically, we deal with his neck pain.
We have a coffee break with the practice team – a warm environment with one of the team-members jokingly admonishing Erik for not offering me a cup of coffee straight away.
Before lunch, we go on a house call to see a patient with ALS. The gentleman's daughter sits close by, ready to help out if needed. His son comes in after some time, about to go out and chats a bit with his dad and with the doctor. They know each other well, and the doctor checks in with how things have been going. The gentleman we have come to see has already given us updates about pretty much the whole family.
In the afternoon, we see a gentleman with his partner. As he walks in, he clearly has complex and longstanding medical issues in spite of his young age. The first thing Erik does is apologise profusely – he won't be able to attend their wedding, but he congratulates them warmly. It is clear throughout the consultation that there is a good relationship from both the patient and his fiancée with Dr Teunissen. The patient's fiancée is very caring and involved in his care, and the three of them discuss the condition and the management together. During the consultation the GP also congratulates the patient's fiancée on her weight loss – she has clearly been working on this and she is very proud of her achievements. They also discuss what she should do for prenatal health – they want to start trying for a baby as soon as they are married.
While the Family Doctor is doing some admin tasks, we also discuss a case he is dealing with of a young woman with complex mental and physical health issues, having to coordinate care with lots of different specialists as well as social care. We also discuss the case of an old man with complex palliative care needs: the challenges of dealing with death and supporting families through this process.
Of course, we also see a patient with a UTI, and we do some minor surgery, during which we also have a chat with the patient about his home situation and the challenges he is facing there…
To any family doctor, this seems a rather normal day, and I think it is good to take a moment and reflect on the variety and complexity of the cases we deal with.
For me, however, this day reminded me that the Family Doctor truly is the Heart of Healthcare – on so many levels.
We are the heart of care through being the main contact, coordinating care, liaising, referring, investigating…from the beginning of life right up to the end. We advocate for our patients whether it is by challenging them to take better care of themselves, or by speaking to other healthcare professionals, social care or others, to get what is needed. We are there for the whole family.
And we are the heart by providing an empathetic, personal ear for people to turn to – to share their challenges and seek advice, but also to share their joys.
Happy World Family Doctors' Day!