Join the webinar, next Sunday, organised by EYFDM in collaboration with Emergency Medicine SIG were we'll talk about EM Ultrasound, Aggressive Patient and Difficult Patient and Primary Care Emergency Room.
Sunday, 24th September 2023, 2:30UTC
Register here.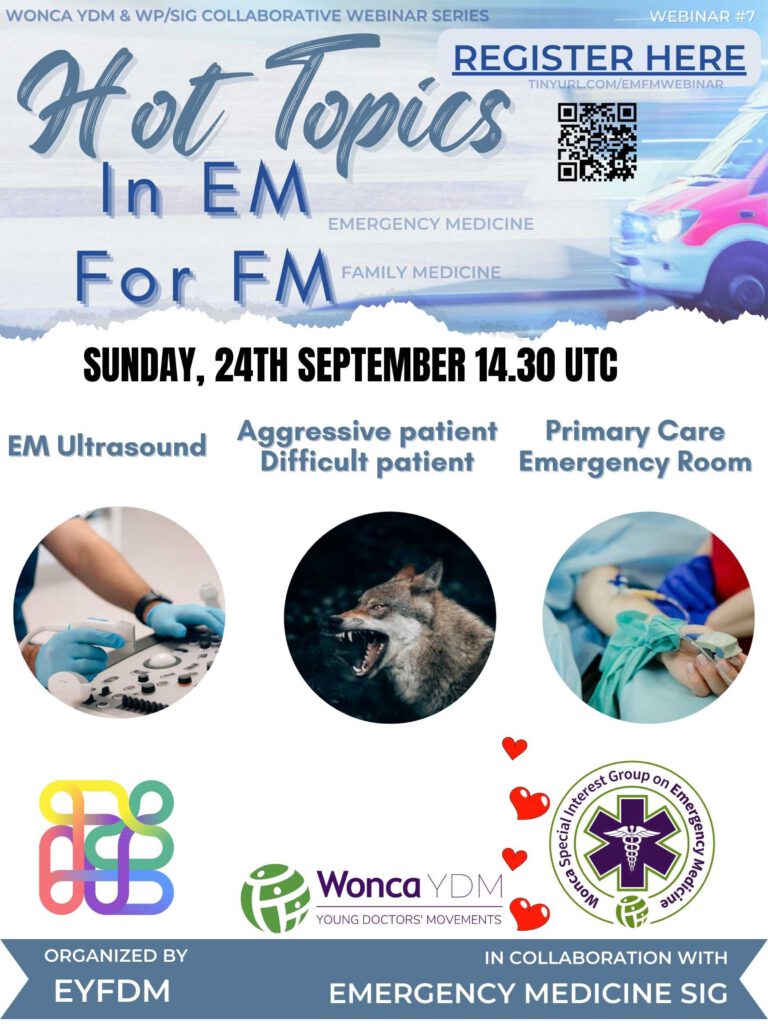 This is the seventh webinar organised in the collaborative webinar series between WONCA Young Doctors Movements and Working Parties/ Special Interest Groups.