Apply now, and until 12th of November, for bursaries to attend the 8th EYFDM Forum!

All the documents must be sent to the awards@eyfdm.eu by the 12th of November.
The applicants will be informed about the results through emails by the 17th of December.
The refund can cover:
registration fee for the EYFDM Forum Vienna 2024
the cost of flight tickets/ train tickets to EYFDM Forum Vienna 2024
the cost of accommodation during EYFDM Forum Vienna 2024
More info below: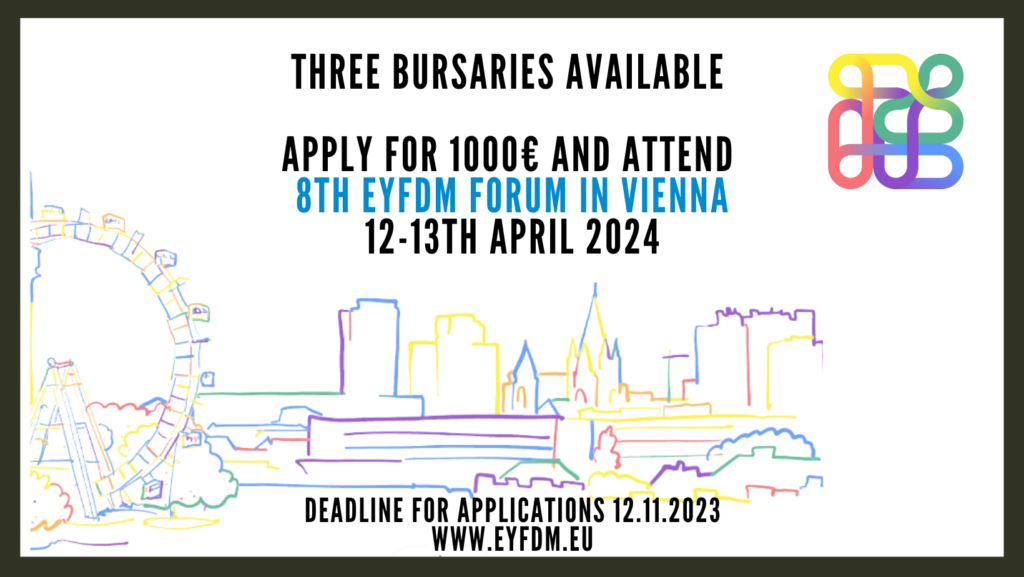 Check all the info here and register here!
More info: on registration here; abstract submission here (deadline is november, 30).