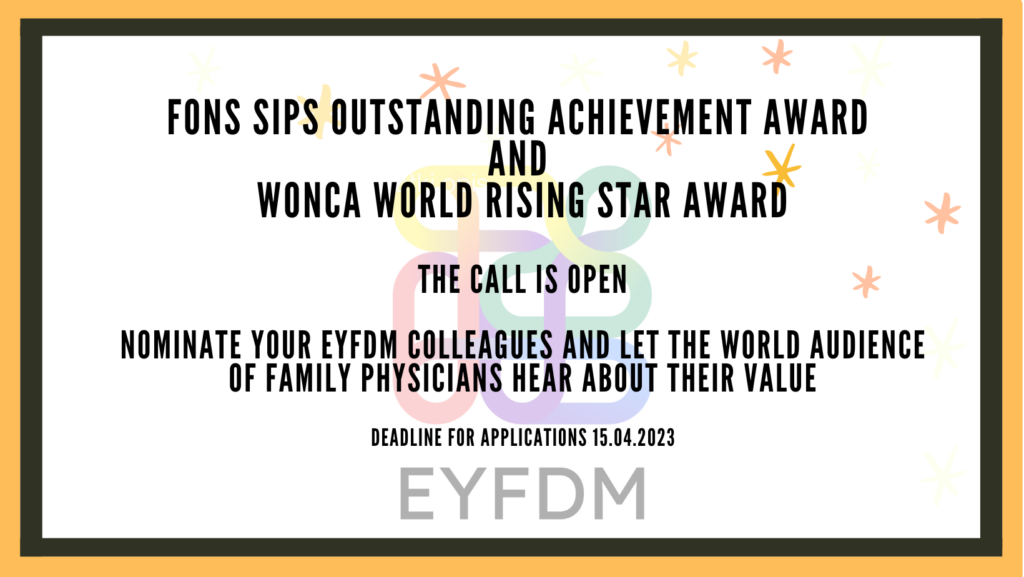 The Fons Sips Award was created in order to ensure that the heritage
and history of the movement was not forgotten and in order to recognise great
work and contribution of its members.
The winner of the biannual Fons Sips OutstandingAchievement Award becomes EYFDM's nominee for the WONCA World Rising Star Award. It is our privilege and honor to present one of the EYFDM members side by side with other YDM's candidates to the world audience of family physicians.