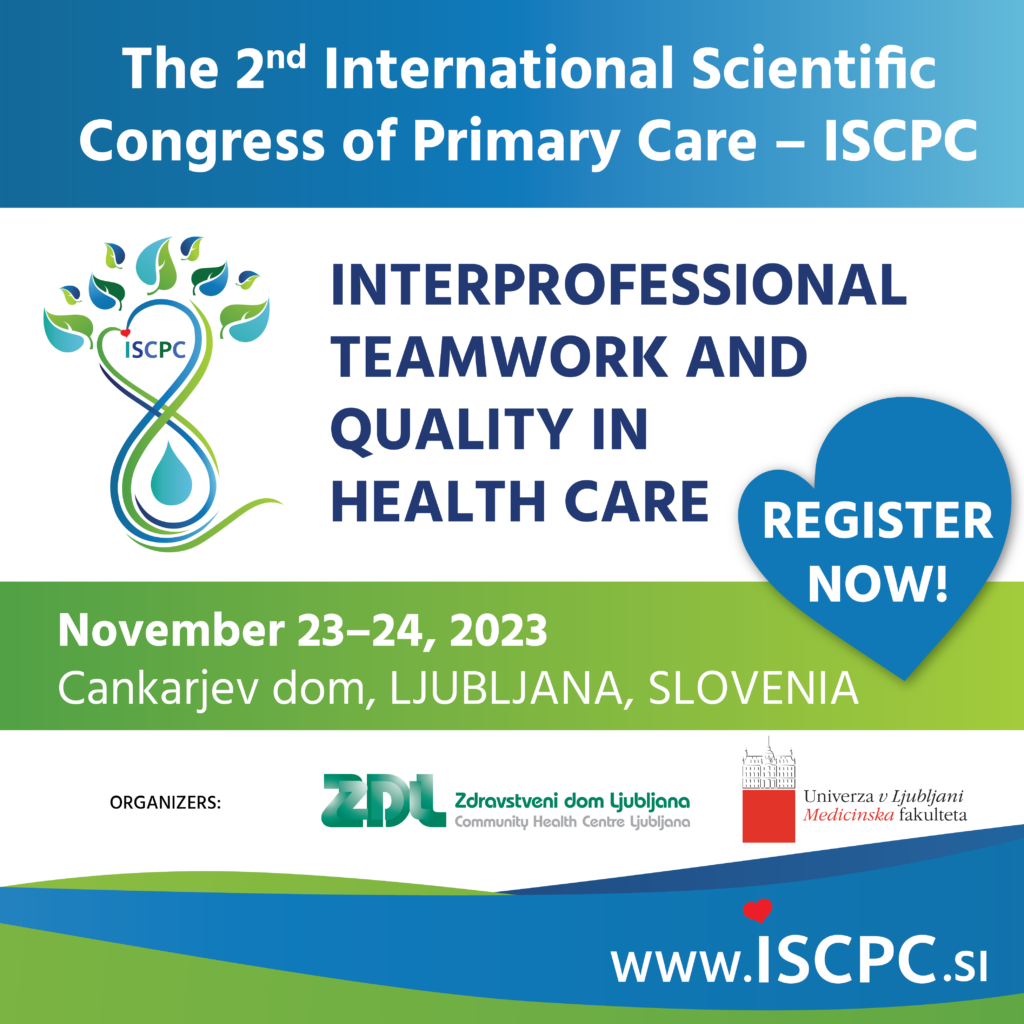 We would like to bring to your attention the 2nd International Scientific Conference of Primary Care that will take place on November 23 and 24, 2023 in Ljubljana, Slovenia.
The Ljubljana Community Health Centre, in collaboration with the Faculty of Medicine, a member of the University of Ljubljana, is organizing the Conference under the main theme: Interprofessional Teamwork and Quality in Healthcare. The main Conference Topics that will be covered are:
• Integrated primary care
• Quality and safety of interprofessional work in primary care
• Planetary health and sustainability in primary care
• Interprofessional education and training with simulators and other new approaches
The Scientific Committee has been preparing an exciting programme based on the main topics, addressing all professionals involved in primary healthcare (physicians, nurses, social workers, public health specialists, physiotherapists, dentists, administrators, psychologists, sociologists), as well as educators, key opinion leaders, informal caregivers, and patients.
You can find more information on www.iscpc.si, where you can register for the event.
We believe the Conference will bring our attention to the important issue that is Primary Care and we look forward to meeting you in Ljubljana, Slovenia, in November.