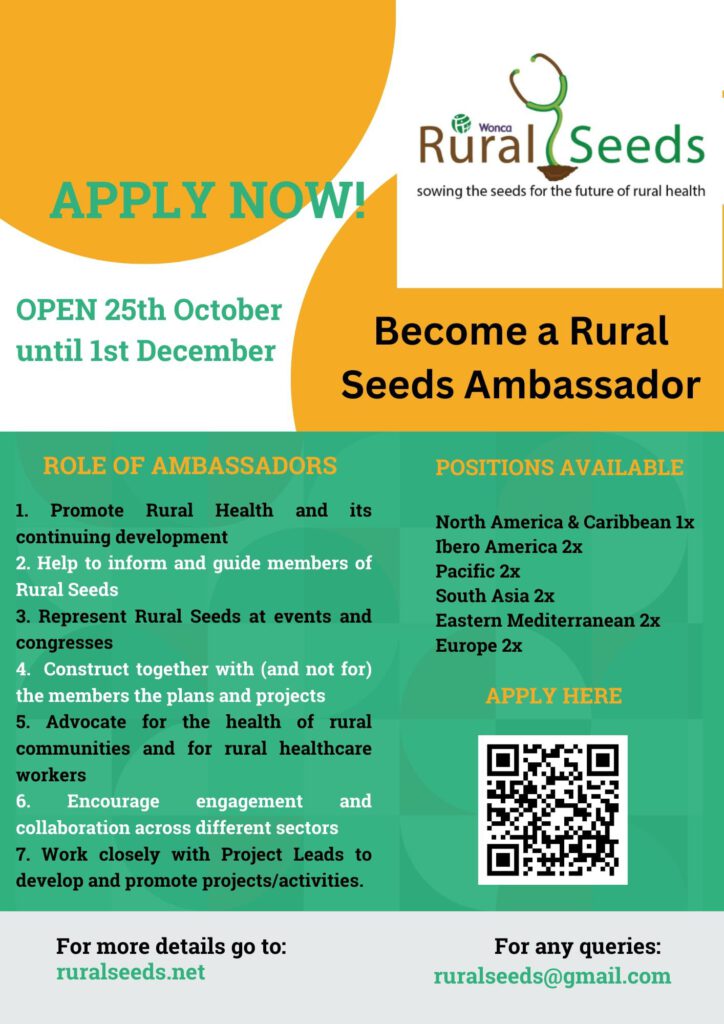 CALL FOR AMBASSADORS 📣
Are you passionate about promoting Rural Health and its continual development? We invite you to consider becoming a Rural Seed ambassador!
As an ambassador, you will have the opportunity to inform and guide members of rural seeds, represent rural seeds at various events and congresses, and advocate for the health of rural communities and health workers.
This is an incredible chance to collaborate with fellow members and contribute to the creation of innovative plans and projects. By encouraging engagement and collaboration across different sectors, you can make a meaningful difference. You will also have the opportunity to work closely with project leads and actively promote projects and activities.
Don't miss out on this exciting opportunity! Applications are open until December 1st, 2023. Act fast and join us in making a positive impact on rural health! 🌿
More details at ruralseeds.net and any queries email ruralseeds.